 Enjoy 10% OFF This Weekend! Use Code
SUN10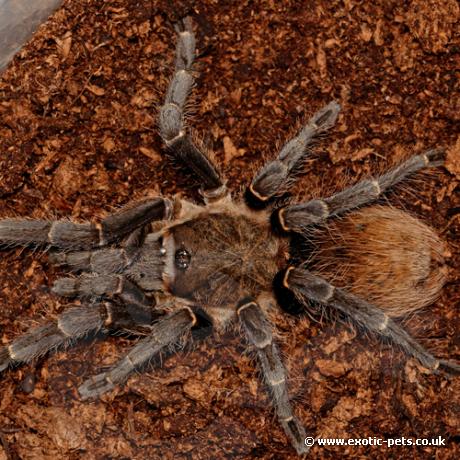 Rusty Birdeater
Acanthoscurria ferina
Extremely rare in the hobby and possibly the first time available in the UK. An Amazonian species found in Bolivia, Brazil and Peru. We believe this species to reach a legspan of approximately 12-15cm.
We are currently working on this care sheet. If you have any experience with this species, please contact us with details.
Do your research
Before you commit to buying any pet, please do your own independent research.