 Christmas Opening Times and Deliveries
Order by 18/12 for a guaranteed delivery before Christmas! Click for more information.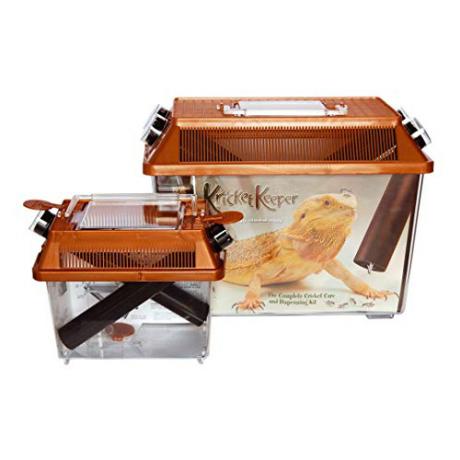 Lucky Reptile Kricket Keeper
Housing for crickets
The Lucky Reptile Kricket Keeper is designed to housing live insects such as crickets for a longer period.
Unfortunately, this item is temporarily out of stock. Click the button below to be notified when it is back in stock and available to purchase
Email me when this

page is updated
The Lucky Reptile Kricket Keeper containers are designed for carrying and keeping crickets. The lid has a viewing window for access, two dark tubes with clear caps and flappers that cover the opening when the cylinders are removed. The dark textured cylinders provide an ideal hiding place for crickets, and they are removable for easy feeding of lizards, amphibians and inverts. The Kricket Keeper comes complete with a carry handle.
Provide the crickets with food such as a cricket diet, potatoes or carrots and this will help gut load the insects before feeding to your exotic pet.