 Enjoy 10% OFF This Weekend! Use Code
SUN10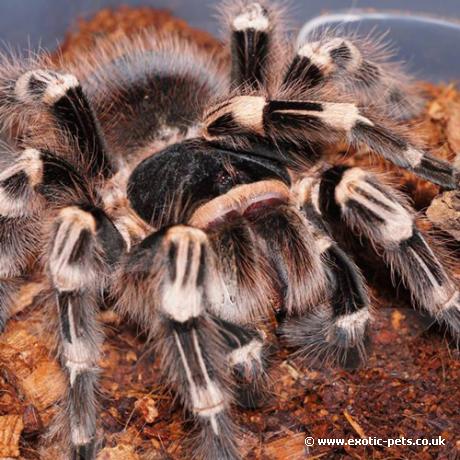 Giant Whiteknee
Acanthoscurria geniculata
The Giant Whiteknee Tarantula is a fast growing species that can have a leg span of 8.5 inches. The body and legs are dark with striking white bands along the leg joints, giving them their common name.
We are currently working on this care sheet. If you have any experience with this species, please contact us with details.
Do your research
Before you commit to buying any pet, please do your own independent research.