 Enjoy 10% OFF This Weekend! Use Code
SUN10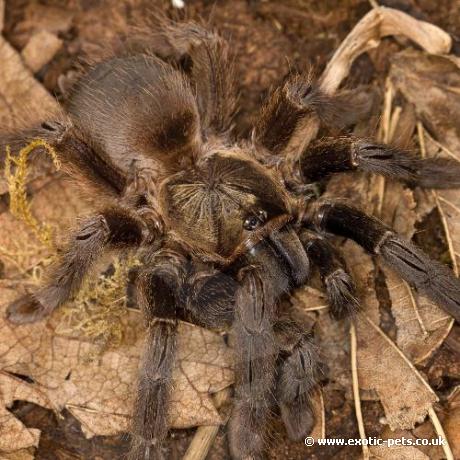 Costa Rican Orange Mouth Tarantula
Psalmopoeus reduncus
A very pretty Psalmopoeus species, it has a very shiny gold carapace and gold bands on the legs. But has a overall brown appearance. It reaches a adult size of around 12cm legspan.
We are currently working on this care sheet. If you have any experience with this species, please contact us with details.
Do your research
Before you commit to buying any pet, please do your own independent research.