 Christmas Opening Times and Deliveries
Order by 18/12 for a guaranteed delivery before Christmas! Click for more information.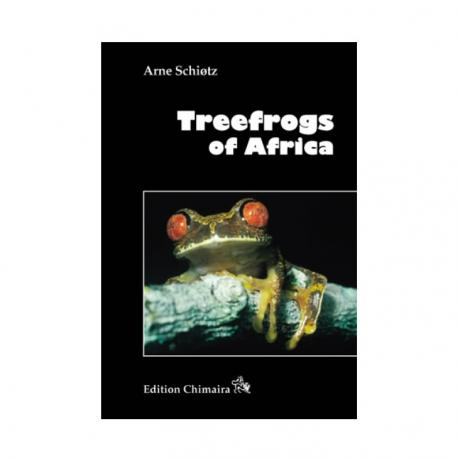 Chimaira - Treefrogs of Africa
Author Arne Schiotz
This book provides a complete overview of all recognised the species and subspecies of African tree frogs in continental Africa and its adjacent islands.
Of the 254 forms treated in this book, more than two hundred are illustrated with colour photos - in the majority of cases published for the first time. Sonograms visually portraying the voices are given for all forms where the voices have been recorded and distribution maps are provided for all forms.
The author, Dr. Arne Schiotz, has studied the Amphibia for many years during expeditions to various parts of the continent, has published mono-graphs and papers on this subject and has described thirty-eight species and subspecies new to science.