 Christmas Opening Times and Deliveries
Order by 18/12 for a guaranteed delivery before Christmas! Click for more information.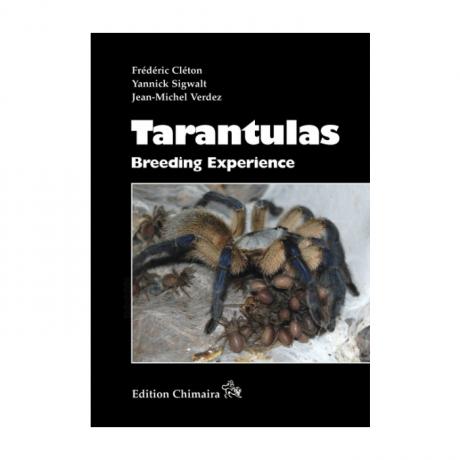 Chimaira Professional Breeders Series - Tarantulas
Author F Cléton, Y Sigwalt, JM Verdez
In this new tarantula book the three French authors summarize their travelling experience where they have carefully observed tarantulas in their natural habitats.
The knowledge gained from these explorations is implemented in their keeping and breeding concept by considering habitat structure and climate variation. Cléton clearly recommend captive-bred spiders for would-be keepers and point out the risks for wild populations. A tarantula bite accident is included as a case report. This book not only provides information on how to set up a terrarium for ground-dwelling or arboreal species, problems with parasites and possible treatment are also discussed. The species accounts include some undescribed forms of tarantulas which have been bred over the past few years and are available for the hobbyists.
Hardcover, 220 pages, 270 colour photos.