 Christmas Opening Times and Deliveries
Order by 18/12 for a guaranteed delivery before Christmas! Click for more information.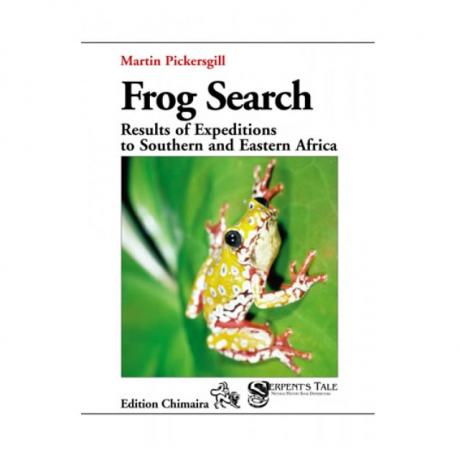 Chimaira - Frog Search
Author Martin Pickersgill
The Chimaira Frog Search Results of Expeditions to Southern and Eastern Africa will give detailed species accounts.
An interesting and unusual publication that summarizes the author's field herping results through the years 1993 to 1999. The vast majority of the book comprises individual species accounts that go into great detail of adult and larval descriptions, sonograms, calls and behavioural and biogeographic observations.
163 full-colour photographs, black and white photos, drawings and sonograms.