Pumpkin Patch Tarantula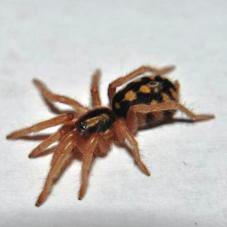 Hapalopus sp. Colombia large
The Pumpkin Patch Tarantula is a fast growing species that reaches a leg span of three to four inches.
We are currently working on this care sheet. If you have any experience with this species, please contact us with details.
Do Your Research: Before you commit to buying any pet, please do your own independent research.
Customers who bought the items above also bought:
Link to this page:
http://www.exotic-pets.co.uk/pumpkin-patch-tarantula.html