Great Plains Ratsnake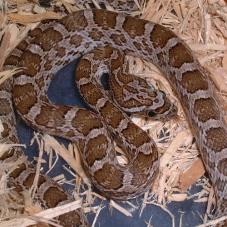 Click image for larger version
Elaphe gutatta emoryi
The Great Plains Rat Snake or Emorys Rat Snake as it is also known grows to a length of 24 to 42 inches. They are light gray or tan in color, with dark gray or brown blotching along the body.
We are currently working on this care sheet. If you have any experience with this species, please contact us with details.
Write a care sheet for this species and earn Pet Points!
Do Your Research: Before you commit to buying any pet, please do your own independent research.
Customers who bought the items above also bought:
Link to this page:
http://www.exotic-pets.co.uk/great-plains-ratsnake.html