 Last Posting Dates for Xmas Orders
Click for more information.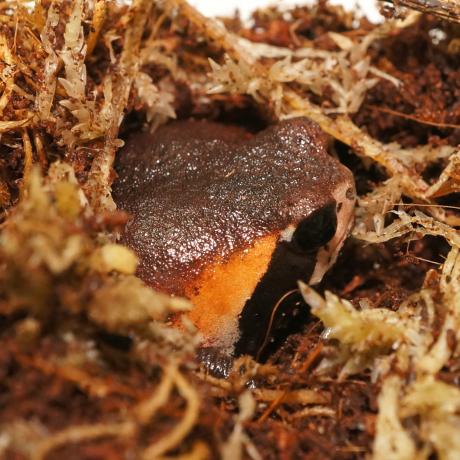 Mozambique Rain Frog
Breviceps mossambicus
This small grumpy looking frog is a Mozambique Rain Frog, named due to becoming active after rainfall and emerging from their underground burrow. Females are large reaching 5cm, whereas males are much smaller at 2cm.
We are currently working on this care sheet. If you have any experience with this species, please contact us with details.
Do your research
Before you commit to buying any pet, please do your own independent research.