 Enjoy 10% OFF This Weekend! Use Code
SUN10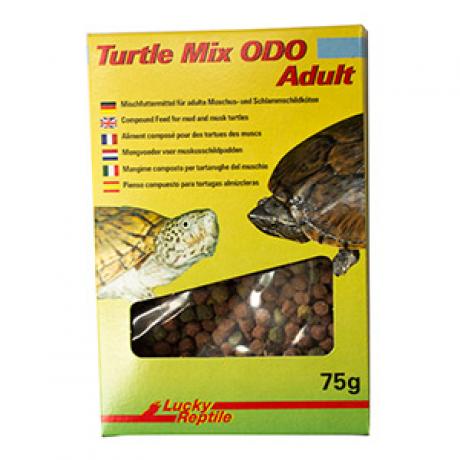 Lucky Reptile Turtle Mix ODO
Complete diet
Lucky Reptile Turtle Mix ODO comes in pellet food sizes suitable for both baby and adult turtles.
Pellet sizes suitable for both baby and adult turtles
Designed to meet all nutritional requirements
Increased calcium levels
Designed specifically for musk turtles and other mud turtles, which have a different feeding behaviour and nutritional requirements from sliders and other popular species. This food provides a higher meat content to suit the more carnivorous diet of these turtles, offering pellets that both sink and float to give an option of where to feed. Contents include earthworms and dried bloodworms. The baby formula is suitable for turtles under 12 months old and the adult formula for older turtles. We recommend offering as varied a diet as possible to include Lucky Reptile Herp Diner turtle blend and other canned foods.
Do your research
Before you commit to buying any pet, please do your own independent research.