 Christmas Opening Times and Deliveries
Order by 18/12 for a guaranteed delivery before Christmas! Click for more information.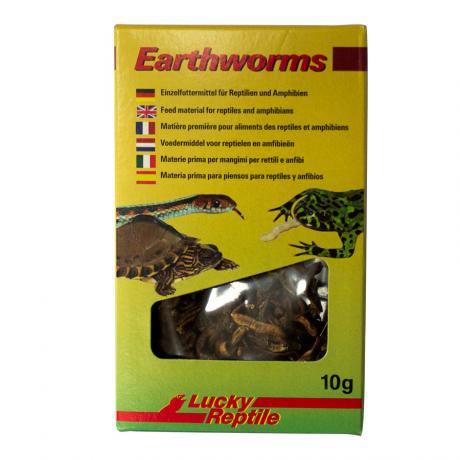 Lucky Reptile Earthworms
For aquatic amphibians and reptiles
A suitable alternative to feeding solely livefood to your Garter Snakes, Turtles and Amphibians; also makes a great backup food source.
Can be freshened up by moistening in water
Provides an excellent and alternative food source
Pack of dried earthworms, which can be freshened up by moistening in water, providing an excellent food source for a variety of animals such as garter snakes, fire bellied toads, horned frogs and aquatic turtles. This food offers an excellent alternative to live food.