 Enjoy 10% OFF This Weekend! Use Code
SUN10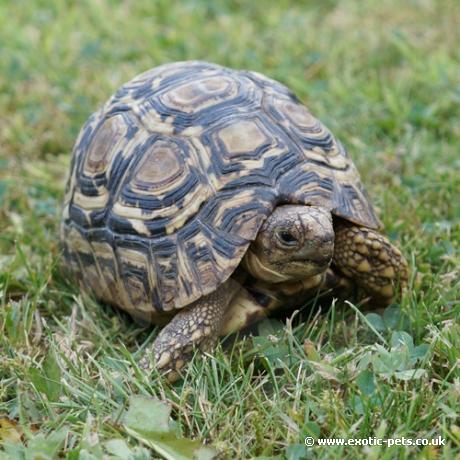 Leopard Tortoise
Geochelone pardalis
Leopard Tortoises reach an adult size of 18", they are the worlds fourth largest species. They have a yellowish coloured shell with black dots, hence the name.
We are currently working on this care sheet. If you have any experience with this species, please contact us with details.
Do your research
Before you commit to buying any pet, please do your own independent research.