 No animal courier deliveries available w/c 27th August!
Order now
to avoid disappointment.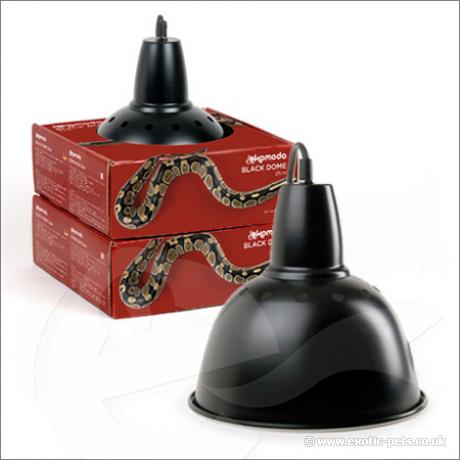 Komodo Black Dome
Black dome reflector
The Komodo Black Dome can be used to direct light into the exotic pets enclosure.
Designed for use with Komodo lamps or any other suitable lamps or heat emitters.
Reflects a powerful beam of light or heat
Can be safely used 24 hours a day
Ideal for use with Komodo's range of Reptile Habitats
Suitable for lamps or heat emitters up to 150w
Do your research
Before you commit to buying any pet, please do your own independent research.