 Enjoy 10% OFF This Weekend! Use Code
SUN10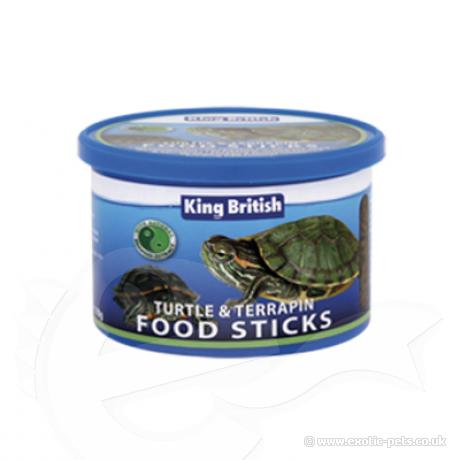 King British Turtle and Terrapin Food Sticks
Floating turtle food sticks
The King British Turtle and Terrapin Food Sticks are a complete diet for healthy, active Turtles and Terrapins.
The food sticks contains all essential nutrients, vitamins and minerals that your Turtle/Terrapin requires. Optimum calcium content for healthy shell development together with Spirulina algae and shrimp shell meal to enhance natural colours. The food sticks have a floating formulation to encourage natural feeding behaviour.
Do your research
Before you commit to buying any pet, please do your own independent research.