 No animal courier deliveries available w/c 27th August!
Order now
to avoid disappointment.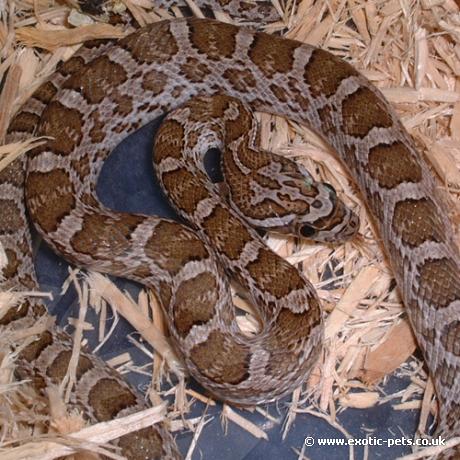 Great Plains Ratsnake
Pantherophis emoryi
The Great Plains Rat Snake grows to lengths of 90-120cm on average. Overall they are light grey or tan in color, with dark grey or brown blotching along the body. They have stripes on either side of the head which meet to form a point between the eyes.