 No animal courier deliveries available w/c 27th August!
Order now
to avoid disappointment.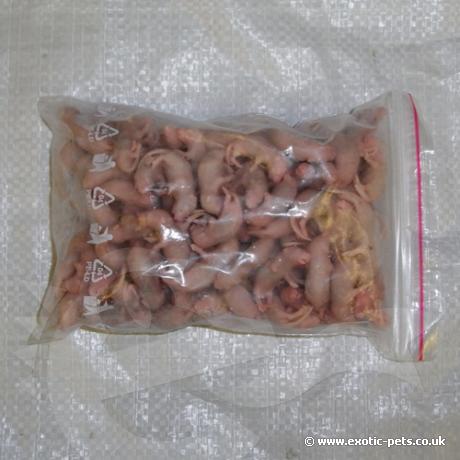 Frozen Mice Pinkies
Mouse pinkies for baby snakes
Mouse pinkies are the smallest available food for your pet snake and other exotic pet species, these start from 18p each.
Mouse pinkies can be feed not only to baby snakes but to a number of lizards, amphibians and inverts. We have listed a small selection of animals that can be fed pinkies.
The mouse pinkies average weight is between 1-2g
Do your research
Before you commit to buying any pet, please do your own independent research.