 No animal courier deliveries available w/c 27th August!
Order now
to avoid disappointment.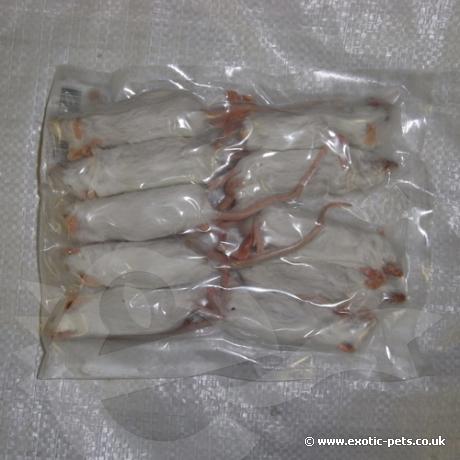 Frozen Mice Large
Large frozen rodents
The large frozen mice are ideal for some fully grown snakes and meduim sized boas and pythons. These can be purchased as low as 50p each.
The large frozen mice are available in packs of ten, if purchased in bulk these drop to as low as 49 pence each. These mice have a weight of between 21-28g.
Do your research
Before you commit to buying any pet, please do your own independent research.