 Enjoy 10% OFF This Weekend! Use Code
SUN10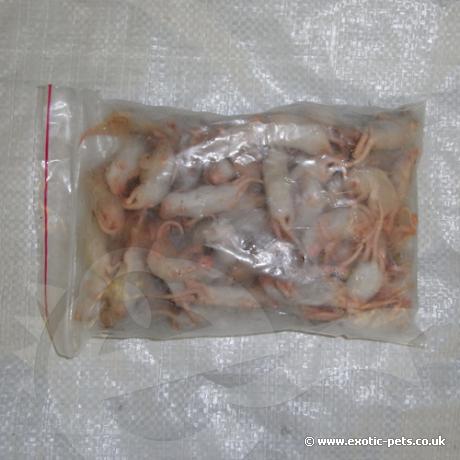 Frozen Mice Fluffs
Mouse fluffs
Mouse fluffs are the next size in frozen mice to feed to your snakes and exotic pets. Prices start from 26p each.
Mouse fluffs are grown on baby mice, their average weight is between 4-7g. These can be fed to a number of exotic pets, we have listed a few below:
Do your research
Before you commit to buying any pet, please do your own independent research.