 No animal courier deliveries available w/c 27th August!
Order now
to avoid disappointment.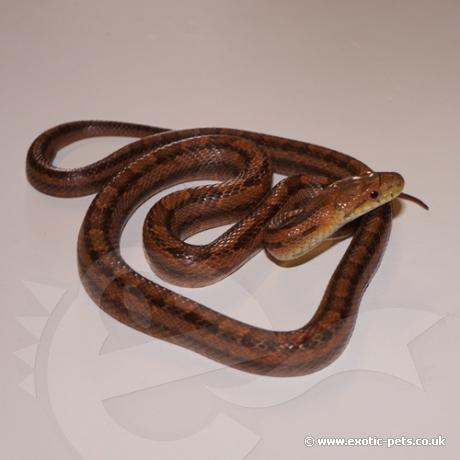 Everglades Rat Snake
Elaphe obsoleta rossalleni
The Everglades rat snake can reach an adult length of up to 180cm. Adults and babies vary greatly in colouration and pattern. Babies can be brown/orange with a pinkish hue as they mature they turn bright orange with faintly visible stripes.
We are currently working on this care sheet. If you have any experience with this species, please contact us with details.
Do your research
Before you commit to buying any pet, please do your own independent research.