 Enjoy 10% OFF This Weekend! Use Code
SUN10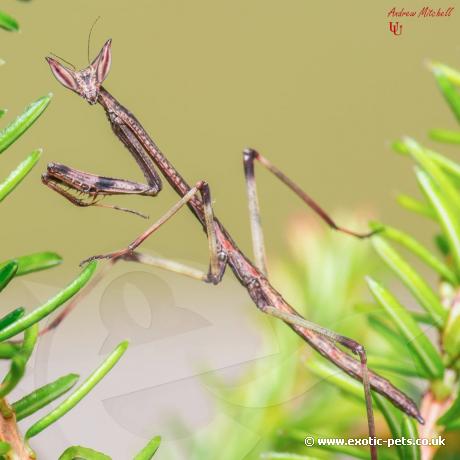 African Giant Stick Mantis
Heterochaeta orientalis
The African Giant Stick Mantis is truly a giant Mantis species, adults reach an impressive size of 10-12cm. They look like sticks and will mimic twigs when disturbed by holding out their forearms.
We are currently working on this care sheet. If you have any experience with this species, please contact us with details.
Do your research
Before you commit to buying any pet, please do your own independent research.