Ecuadorian Rainbow Boa gives birth
Sunday, 11th March 2007
One of our Ecuadorian Rainbow Boas gave birth in the early hours on Wednesday 7th March.
Knowing our Ecuadorian Rainbow Boa was due to give birth, we were delighted to see the birth of 14 babies. We managed to capture the birth of the last few babies, see the images below.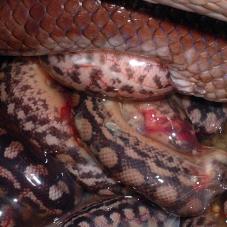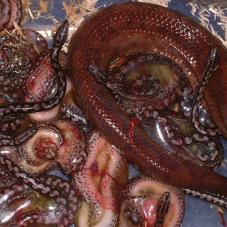 The babies will be available for sale in about a months time, pre-order now to avoid disappointment. For more details see our Ecuadorian Rainbow Boa page.
Keywords: ecuadorian rainbow boa, epicrates cenchria ssp, snake birth, birth of ecuadorian snakes,