African Shipments due this Friday
Monday, 5th November 2007
One of the African shipments will be arriving on Friday 9th November 2007. This is the last shipment of the year from Tanzania until March/April 2008.
On Friday we will be collecting a number of African species including Chameleons, Millipedes and other species of lizards, snakes and amphibians. We have the chance to collect some species which we have not advertised. Listed below are all the species which we will be collecting - species in BOLD are only available until Thursday evening.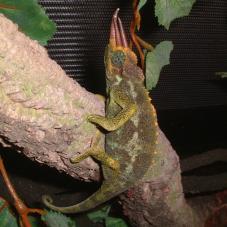 Please be aware the above species should be available from Friday onwards. If the species are not, a full refund will be given. Any questions, please contact us.
Keywords: africa shipment, african shipment,