Christmas Opening and Delivery Information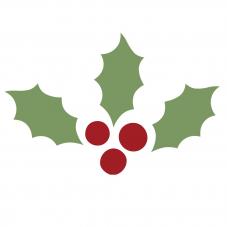 Tuesday, 23rd November 2021
Our opening hours over the festive period and last posting dates for orders.
Delivery Information
During the festive period it's advisable to place all orders as soon as possible, so we can plan for them.
Our regular delivery service will continue until Wednesday 22nd December; with the following exceptions.
Foods and Supplies
Our last posting date for Christmas is Wednesday 22nd December.
Off-Site items (e.g. bulk bags of livefood) must be ordered before 10am on Sunday 19th of December.

This will allow us enough time to get your goods fresh from our supplier and straight out to you before Christmas.
Invertebrates
Our last posting date for invertebrate orders will be Thursday 16th December. These orders will processed on a first come and first served basis and are subject to the weather conditions being favourable. i.e. Stable overnight temperatures (i.e. usually above 5°C) and no hard frosts.
Any orders received after this date will be shipped week commencing 3rd January 2022.
Reptile Courier
We are accepting online Christmas orders for our reptile courier from Wednesday 1st December 2021.
All orders must be received, and checks completed by Friday 10th December for delivery on Thursday 16th December.
Any orders received, or checks completed after this date will not be delivered until Thursday 13th January 2022.
Mixed Orders
Please look under the relevant headings above and ensure your order is placed before the earliest cut off time.
It may be quicker to place separate orders for some items if your desperate for them and there is a potential risk of delay e.g. cold weather
Please call and speak to us if your order is urgent and we can advise you the best course of action.
Customer Collect
Save on courier fees! Don't forget, if you live closeby we offer a collection service. Order online and collect straight from our shop instead.
Our Shop
Why not visit us in person this Christmas? We'd love to meet you! Learn more about our Dronfield store.
Opening Hours
Christmas Eve (10 - 4pm)
Christmas Day (CLOSED)
Boxing Day (CLOSED)
Christmas Day Bank Holiday (10 - 4pm)
Boxing Day Bank Holiday (10 - 4pm)
Wednesday 29th (10 – 6pm)
Thursday 30th (10 – 6pm)
New Year's Eve (10 – 4pm)
New Year's Day (CLOSED)
Sunday 2nd (10 – 4pm)
Keywords: exotic pets christmas 2021, christmas opening times exotic pets dronfield