Special Offer on Exo Terra Terrarium
Tuesday, 21st August 2012
Pick up a great saving on the Exo Terra Glass Terrarium while stocks last.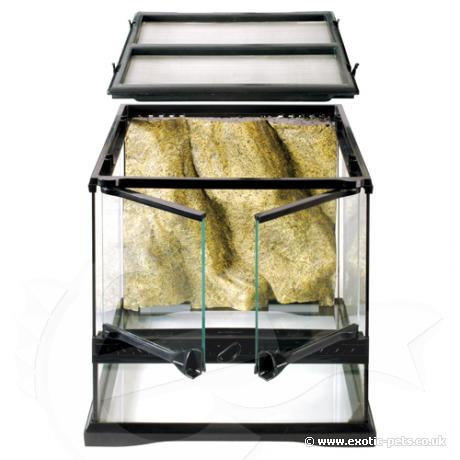 We have a limited amount of the 12x12x12 inch (30x30x30cm) Exo Terra Glass Terrarium. These are at an unbelievable low price and only available while stock last. There is currently up to 25% off RRP on this product.
This Glass Terrarium can be used as rainforest setup for species of small tree frogs and small arboreal lizards or as a desert enclosure for small geckos. You can also keep inverts such as stick insects, praying mantids, scorpions and also arboreal Tarantulas.
Keywords: exo terra terrarium offer, discounted exo terra, discount exo terra glass terrarium,