Melamine Vivariums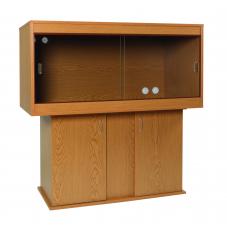 Reptile housing
Melamine Vivariums are used for housing Reptiles such as Lizards, Snakes and Tortoise. They are available in a range of sizes and colours.
All the vivariums we Sell come as a Flat Pack with full fitting instructions. There are a number of different sized vivariums and colours to choose from. All the below vivariums are ideal for most species of Lizards, Snakes and Tortoise.
Do Your Research: Before you commit to buying any pet, please do your own independent research.
Customers who bought the items above also bought:
Link to this page:
http://www.exotic-pets.co.uk/melamine-vivariums.html