Green Basilisk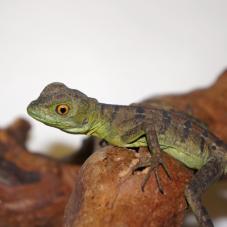 Basiliskus plumifrons
These bright green lizards are an arboreal species that are found in dense rainforests of Guatemala, Nicaragua, Costa Rica, Columbia and Panama.
We are currently working on this care sheet. If you have any experience with this species, please contact us with details.
Do Your Research: Before you commit to buying any pet, please do your own independent research.
Customers who bought the items above also bought:
Link to this page:
http://www.exotic-pets.co.uk/green-basilisk.html