Fruit Fly Cultures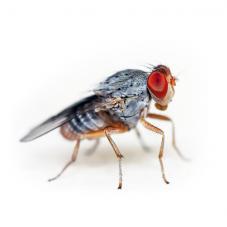 Click image for larger version
Drosophila hydei
Flightless fruit fly cultures are an ideal livefood for our captive amphibians, reptiles and invertebrates.
Flightless Fruit Fly Cultures are the perfect livefood for animals such as small frogs, baby chameleons and mantids. These fruit fly cultures have been specifically bred to be flightless. The cultures are actually self contained and have everything they need to keep going for around a month. But remember not to keep them to warm.
Please note: We have fresh Livefood deliveries every Monday.
Do Your Research: Before you commit to buying any pet, please do your own independent research.
Customers who bought the items above also bought:
Link to this page:
http://www.exotic-pets.co.uk/fruit-fly-culture.html