Frozen Mice Small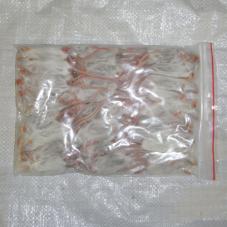 Click image for larger version
Small frozen mice
The third size in frozen mice to feed to your snakes and montiors. These can be purchased from as little as 34p each.
These small mice weight between 10-15g each and can be feed to a number of species of snakes along with monitors.
Snakes - Yearling Rat and King Snakes, Baby Boa Contrictors and Royal Pythons
Lizards - Monitors
Amphibians - Afircan Bullfrogs, Marine Toads
Do Your Research: Before you commit to buying any pet, please do your own independent research.
Customers who bought the items above also bought:
Link to this page:
http://www.exotic-pets.co.uk/frozen-mice-small.html