Common Mudpuppy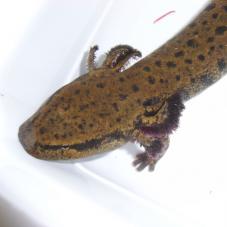 Necturus maculosus
The Common Mudpuppy reaches an adult size of around 33cm, however a size of 43cm has been reported. They are fully aquatic and become active at night in search for food such as earthworms, snails, insects and fish.
We are currently working on this care sheet. If you have any experience with this species, please contact us with details.
Do Your Research: Before you commit to buying any pet, please do your own independent research.
Customers who bought the items above also bought:
Link to this page:
http://www.exotic-pets.co.uk/common-mudpuppy.html