Chile Flame Tarantula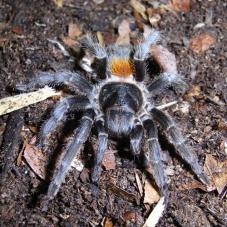 Euathlus sp. Red
The Chile Flame Tarantula is small species reaching a legspan of approx 10cm when fully grown. This is a slow growing species and very docile, ideal for beginners.
We are currently working on this care sheet. If you have any experience with this species, please contact us with details.
Do Your Research: Before you commit to buying any pet, please do your own independent research.
Customers who bought the items above also bought:
Link to this page:
http://www.exotic-pets.co.uk/chile-flame-tarantula.html