Boa Constrictor Manual, The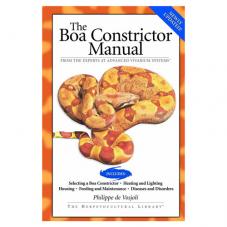 Author Phillipe de Vosjoli
Relatively docile and safe reptiles, boa constrictors are thought to make some of the best large snake pets.
Illustrated with outstanding color photos, three herpetocultural experts discuss at length all you need to know about caring for your boa constrictor. Common diseases and disorders such as IBD, an epidemic viral disease in captive boas, are covered in great detail. All subspecies and many of the currently bred pattern and color morphs can be found in this book. It is a must-have for both novice and expert snake keepers.
Do Your Research: Before you commit to buying any pet, please do your own independent research.
Customers who bought the items above also bought:
Link to this page:
http://www.exotic-pets.co.uk/boa-constrictor-manual.html