Black Beauty Stick Insect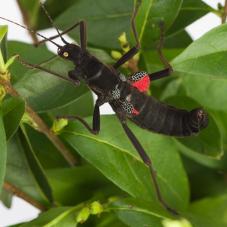 Peruphasma schultei
The Black Beauty Stick Insect is a must for anyone who likes stick insects. Adults are jet black with small red wings and bright yellow eyes, they really are stunning.
We are currently working on this care sheet. If you have any experience with this species, please contact us with details.
Write a care sheet for this species and earn Pet Points!
Do Your Research: Before you commit to buying any pet, please do your own independent research.
Customers who bought the items above also bought:
Link to this page:
http://www.exotic-pets.co.uk/black-beauty-stick-insect.html